OREGON TRAIL: THE ZOMBIE ADDITION
Oh my god guys, so guess what I just found out there's a zombie version of Oregon Trail.
SO GUESS WHO DECIDED TO PLAY IT TEEHEE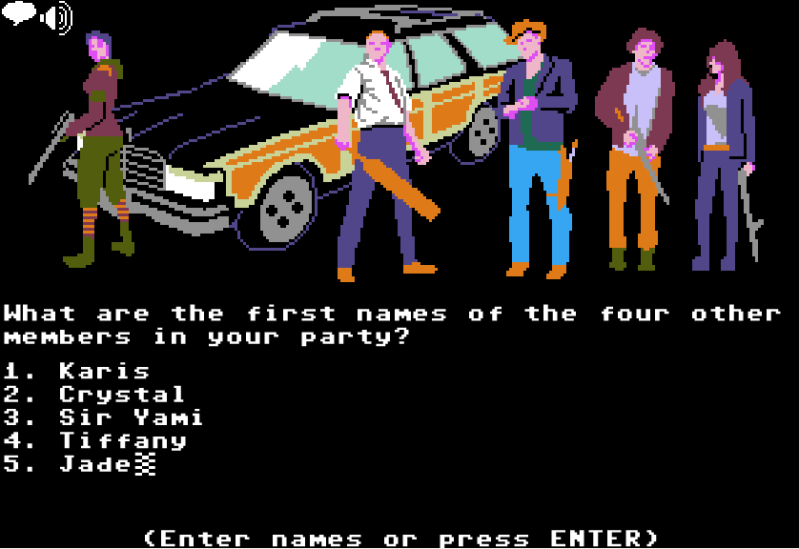 So, we have the usual sherbang of Me, Crystal, Sir Yami, Tiffany and Jade :)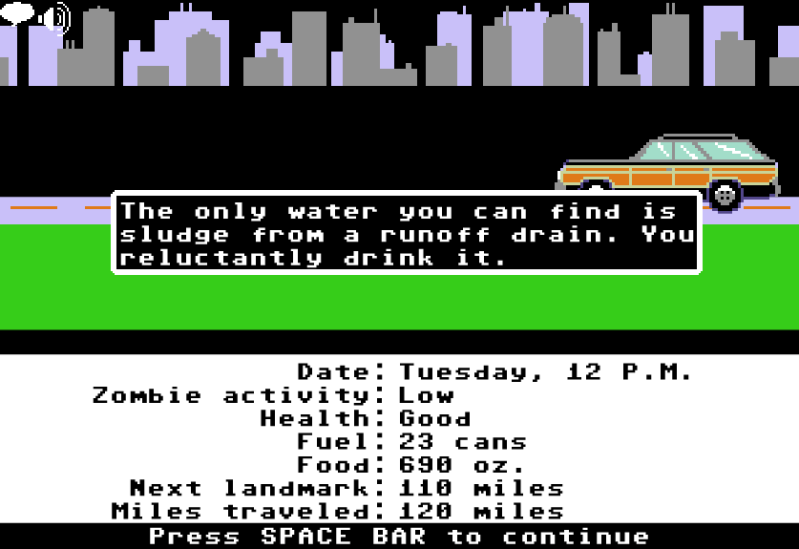 I thought this would come and bite us in the ass later, but it didn't seem to.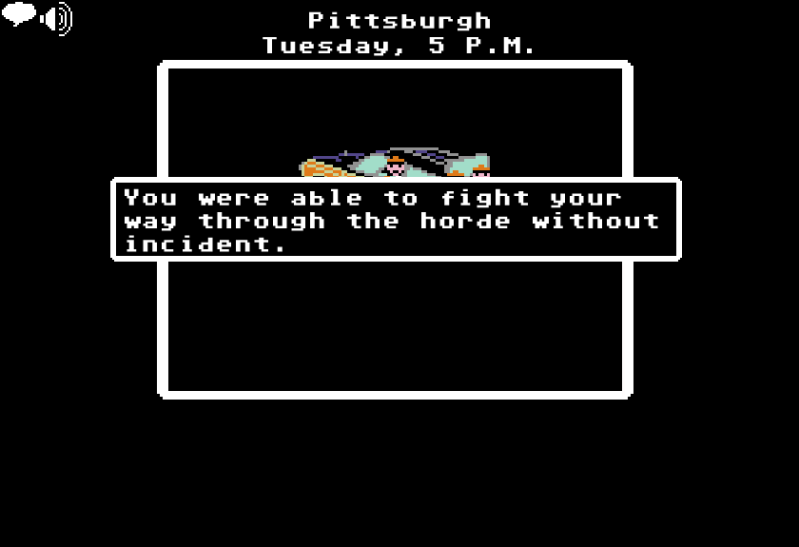 fighting zombies, FUCK YEAH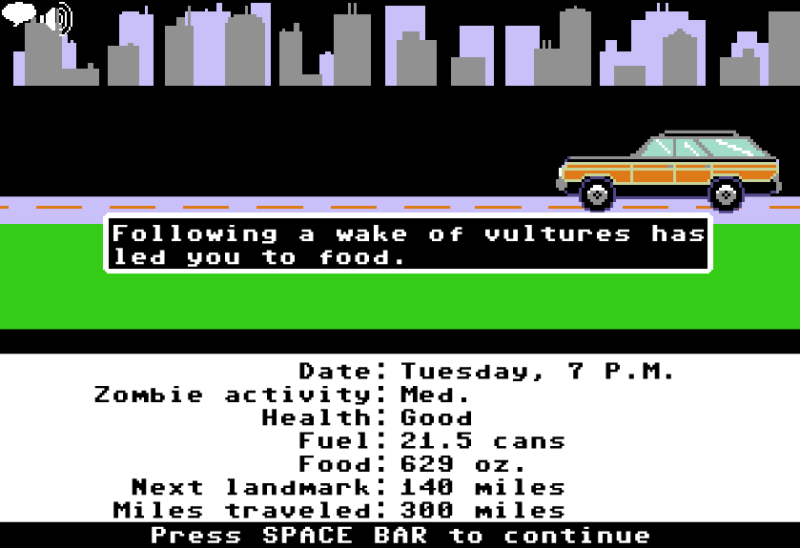 Vultures lead us to LOOT!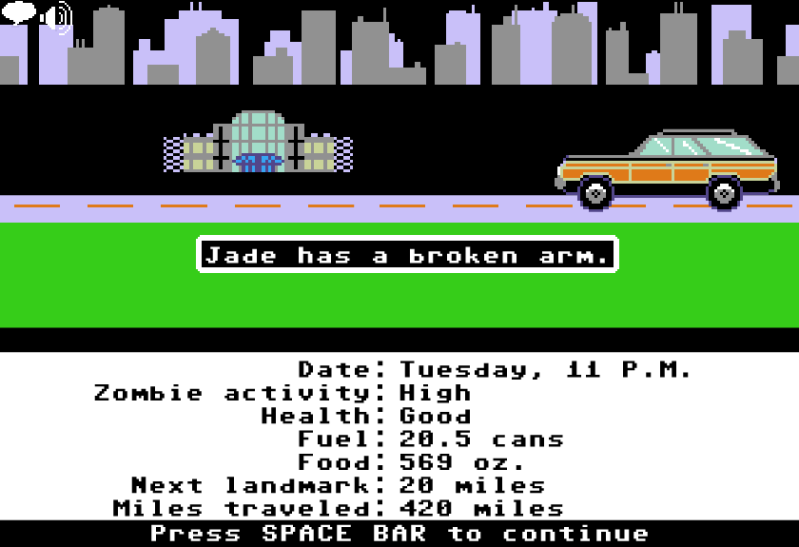 And then Jade broke an arm doghjgiof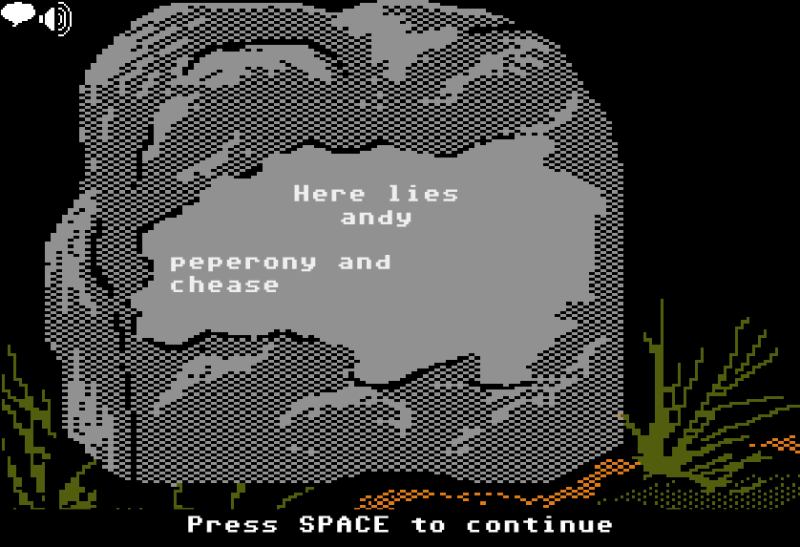 Andy and his Peperony and chease appears again. Didn't get it screencapped by after you press space a zombies hand comes out of the ground lmao.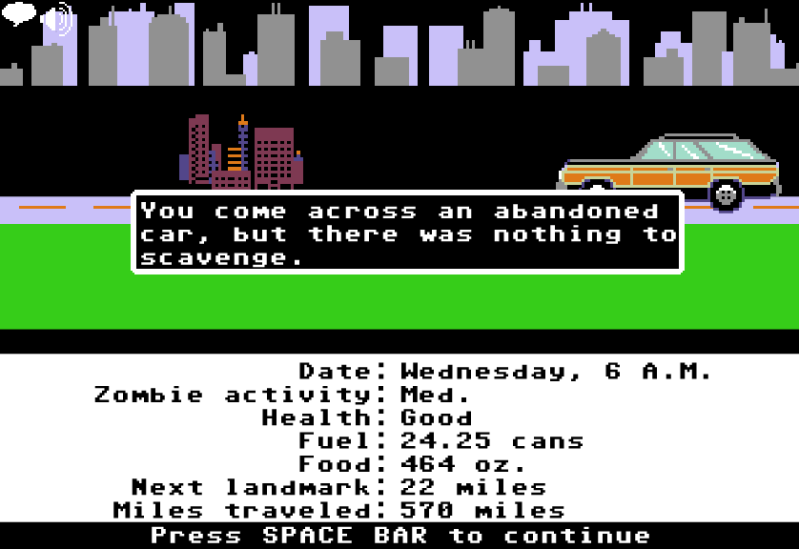 ): No loot. ):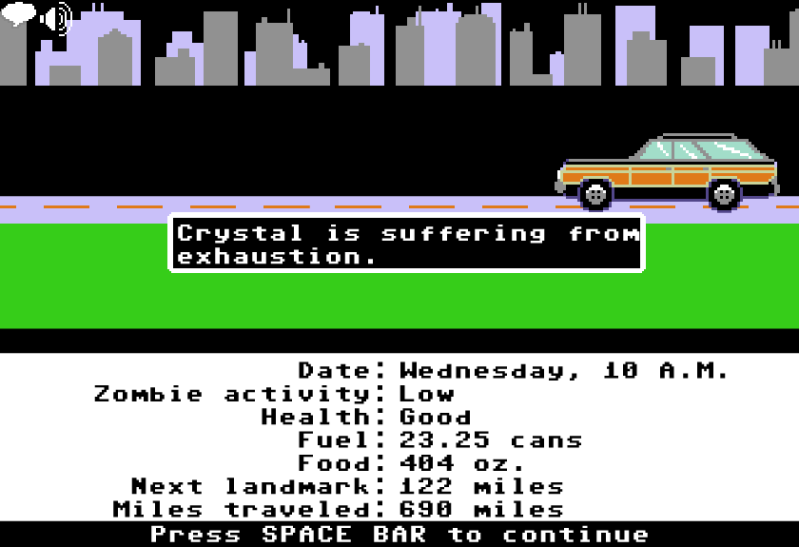 ): nooo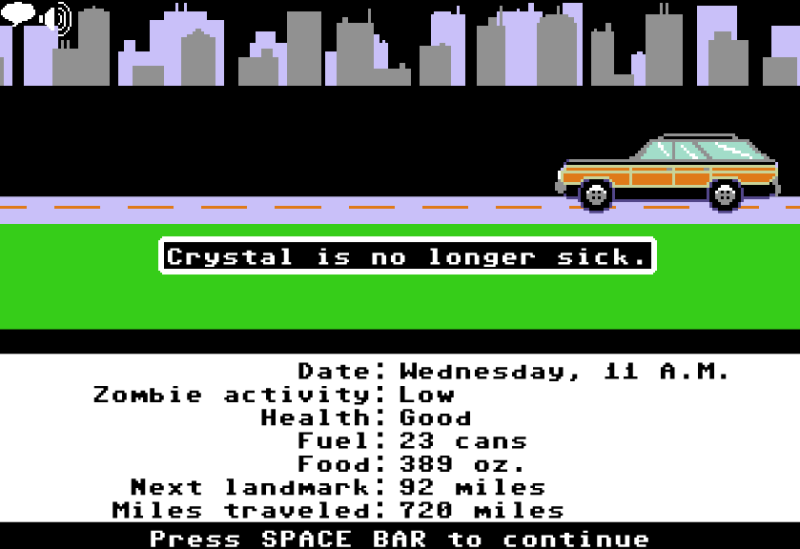 and then Crystal suddenly got better literally one move later LMAO
FFFFFFFFFFFFFFF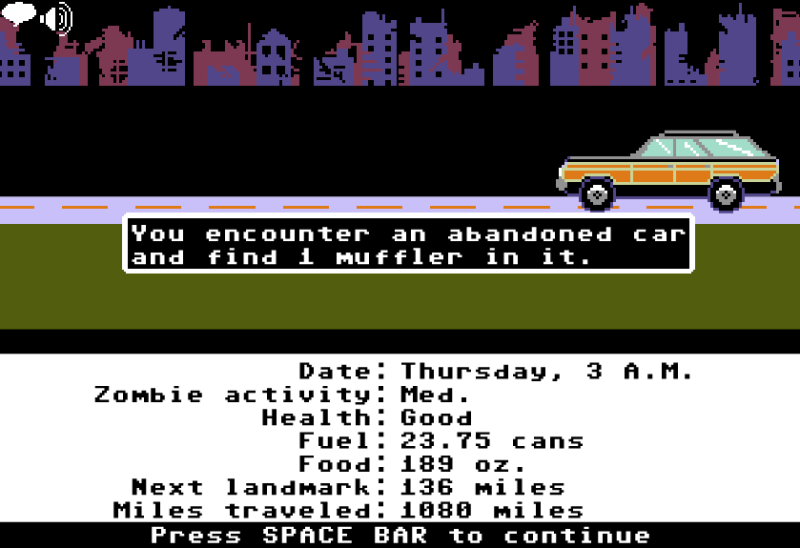 YES AWESOME LOOT! *FIST PUMP*
>:( FUCK YOU
Our current progress :3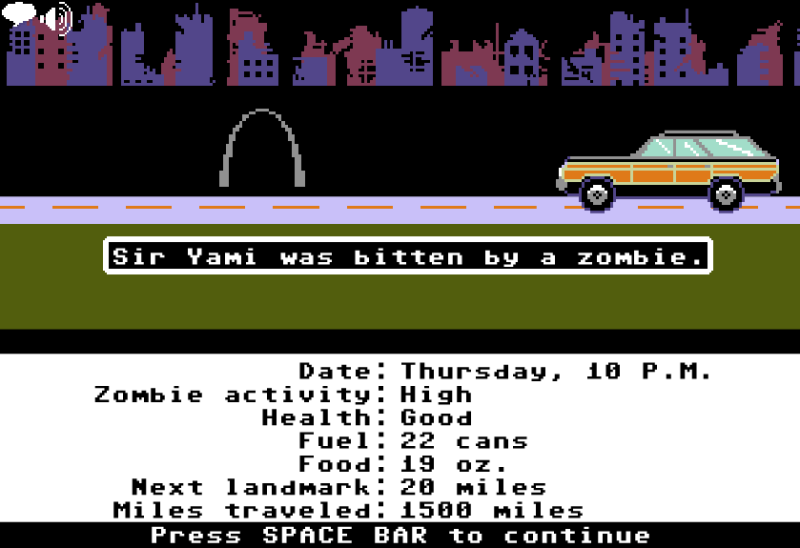 And the first time Sir Yami get's bitten… she get's bitten a lot.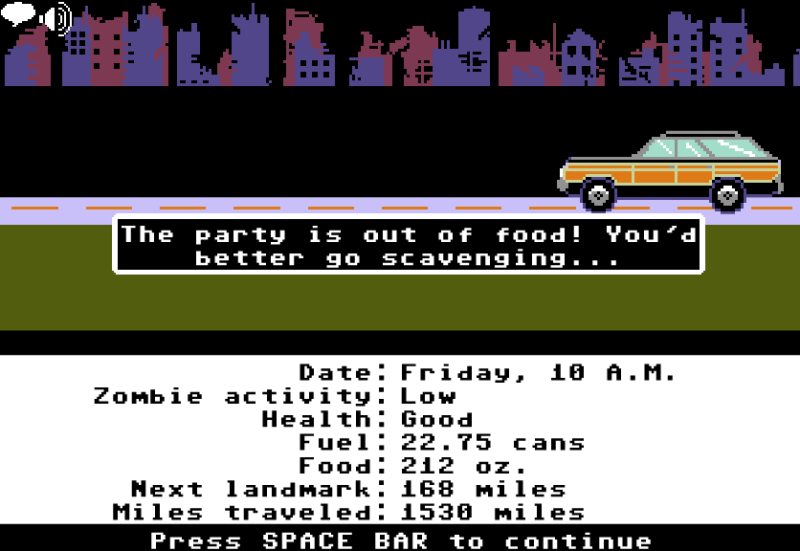 PARTY IS OUT OF FOOD. FOOD 212 OZ. YEP THAT'S OUT OF FOOD!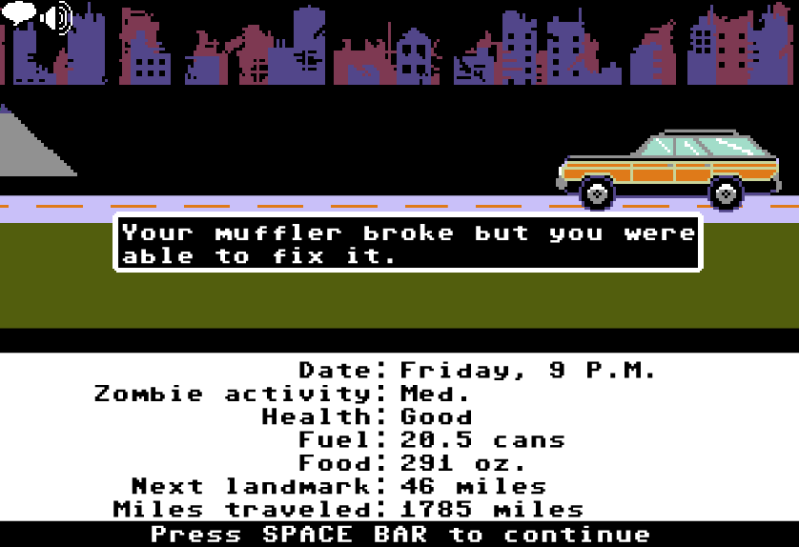 At this point I knew there was a reason I'd hoarded like 7 of these things lmao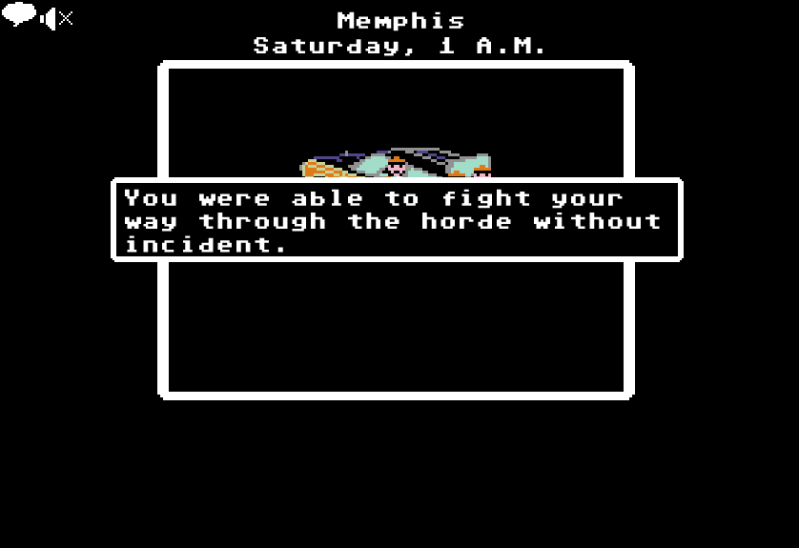 FIGHTING ZOMBIES, FUCK YEAH!!!!11!!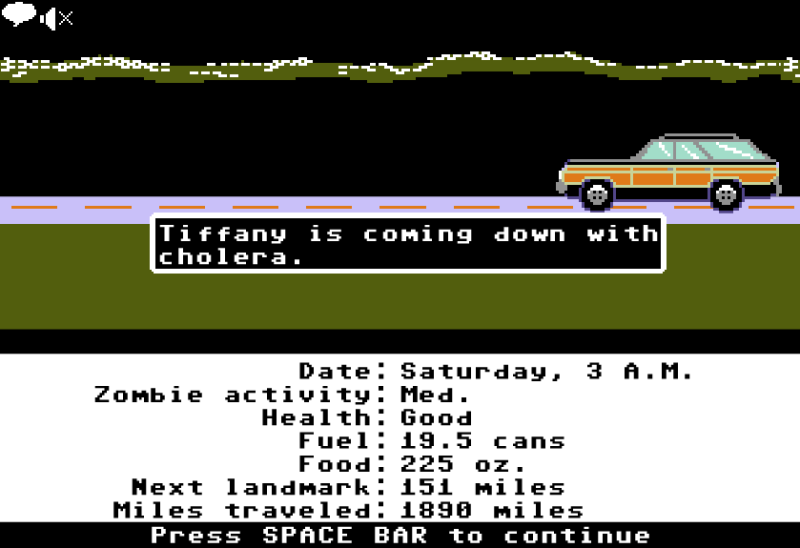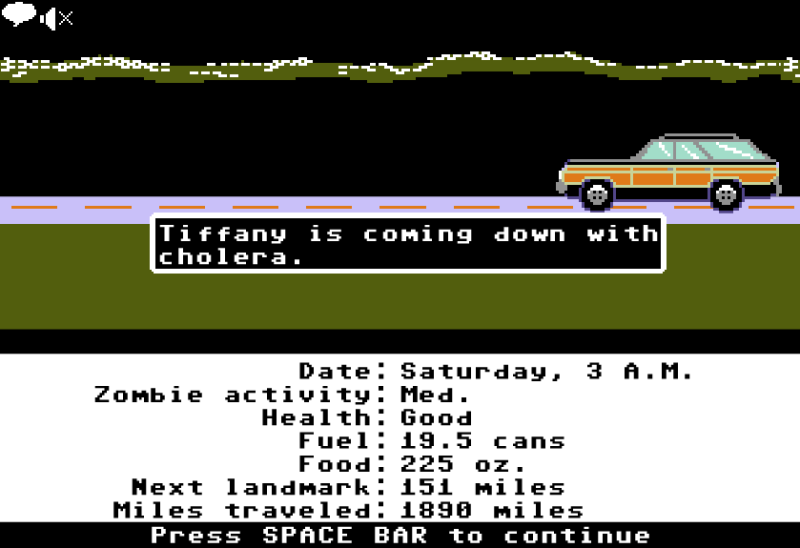 ): Noo.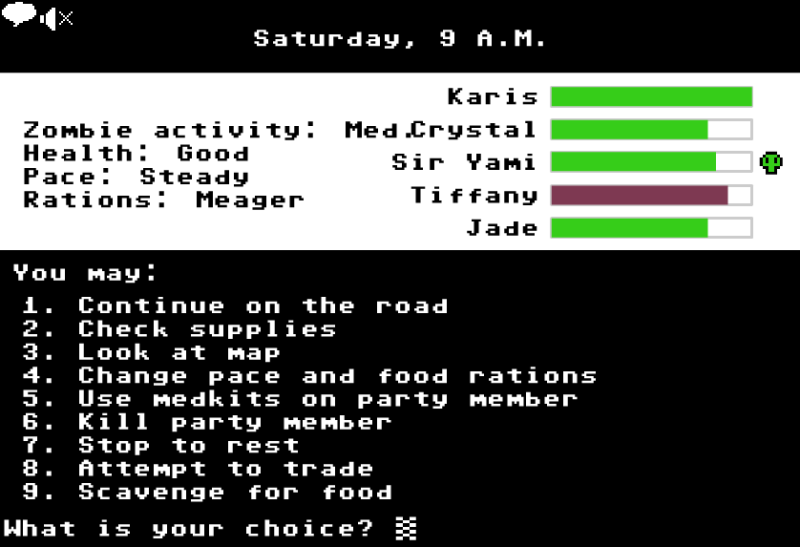 Health status :)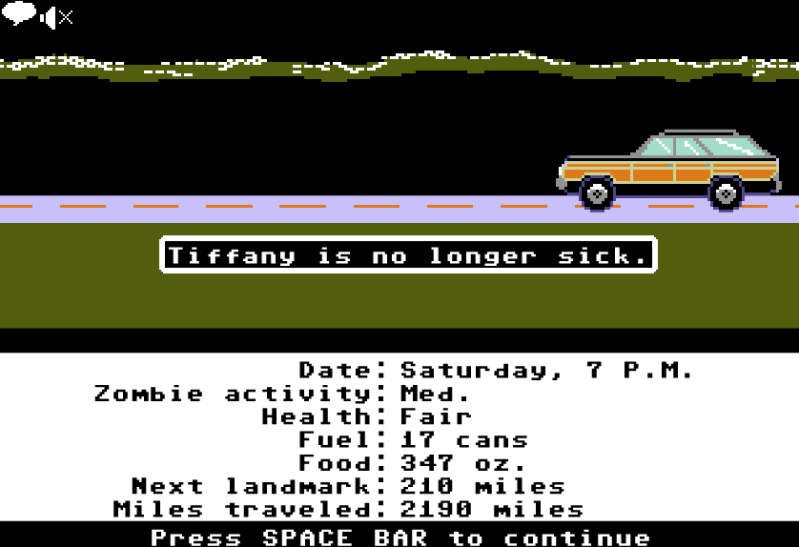 Tiffany fought the Illness quick quickly too LMAO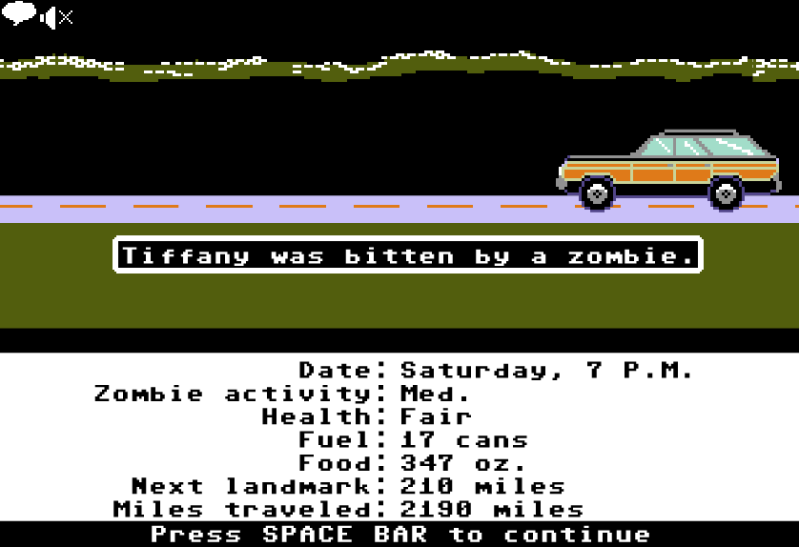 aanndd then she got bit by a zombie OOPS ):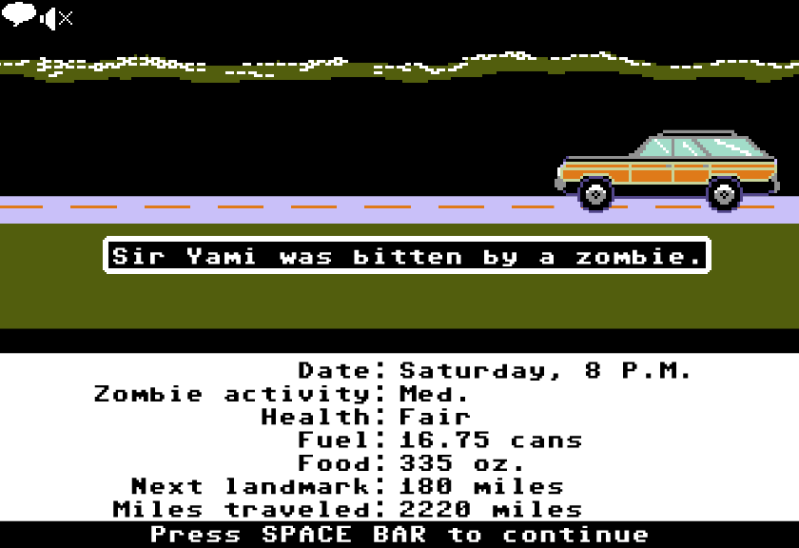 and then Sir Yami got bitten AGAIN.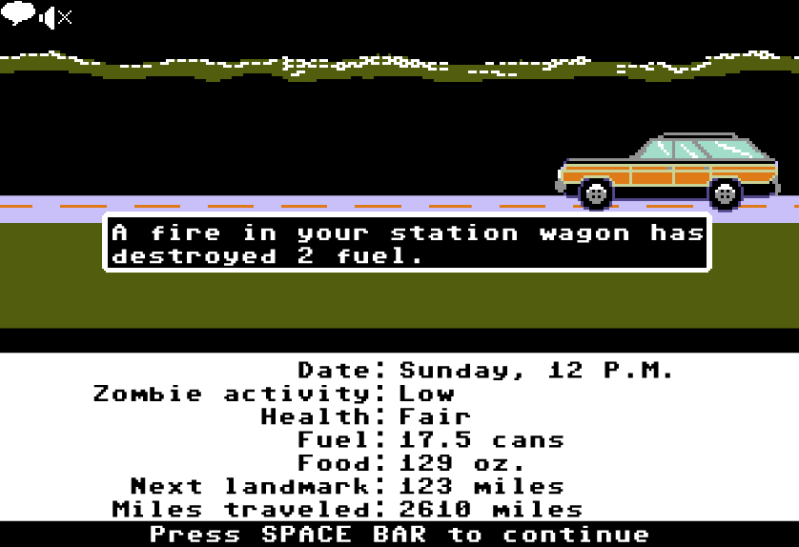 Then we managed to set the car on fire.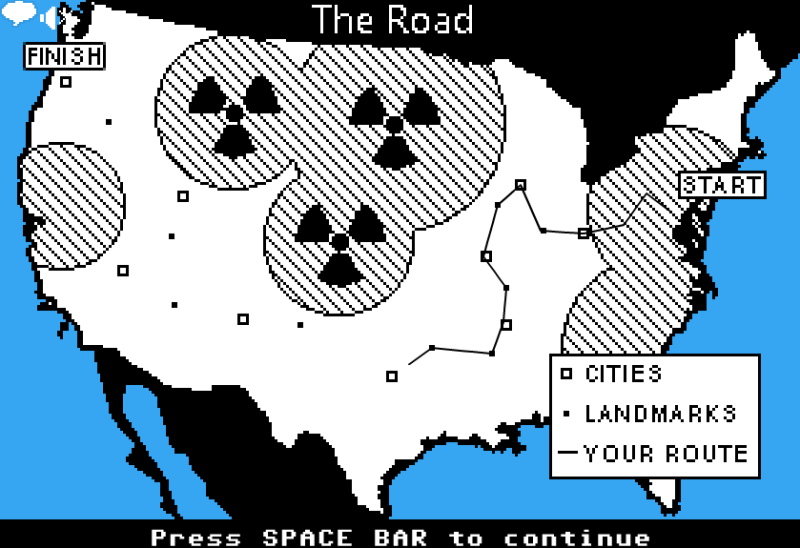 Current Progress.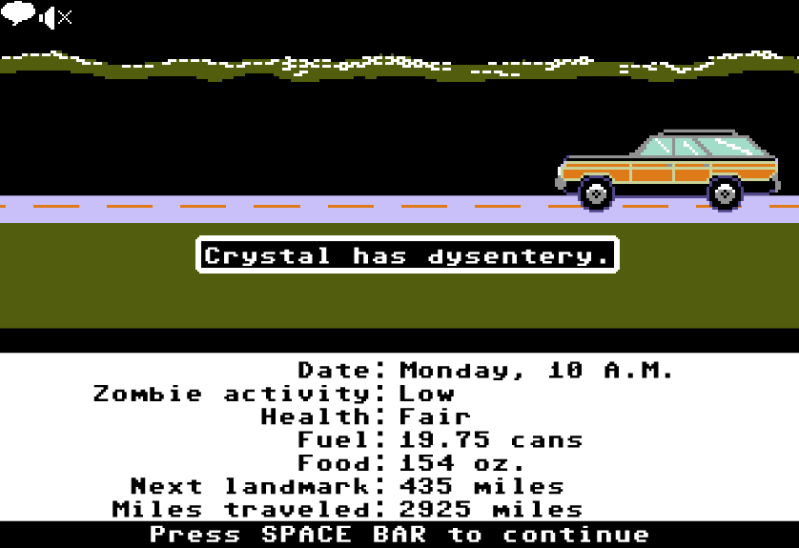 Crystal got Dysentery ):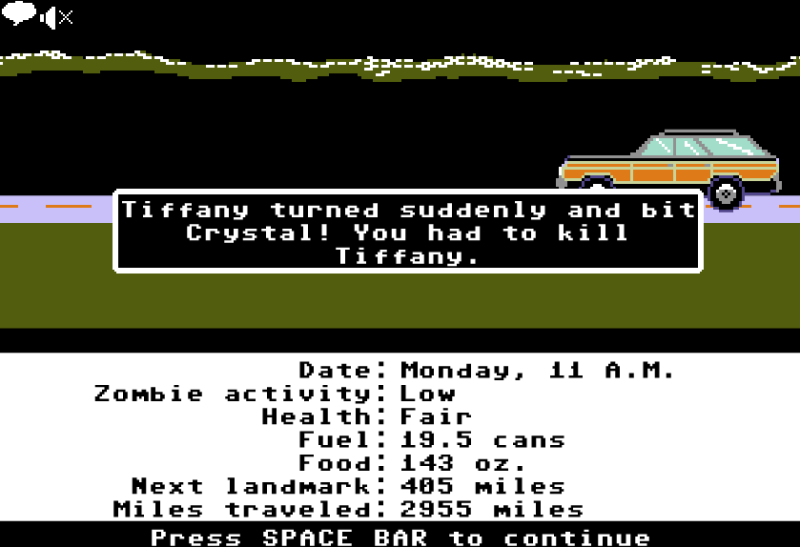 Then Tiffany BIT Crystal and I killed her because I'm the only one allowed to do that that means she's a zombie.
SIR YAMI GOT BIT FOR A 3RD TIME.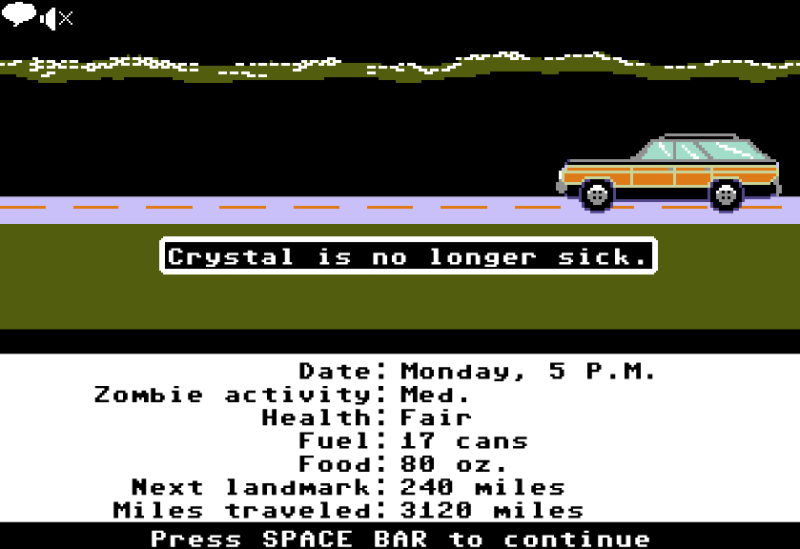 Well, she may be infected with the T-Virus but at least Crystal recovered from her Dysentary!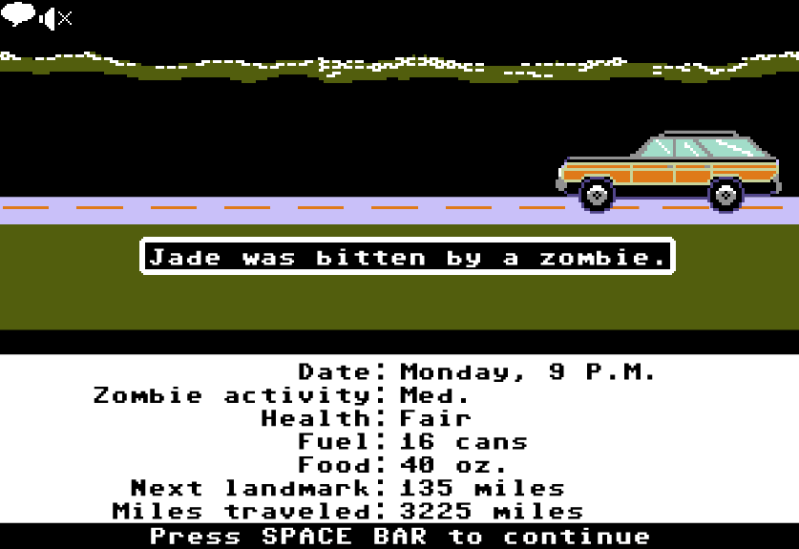 Jade also got Bitten. ):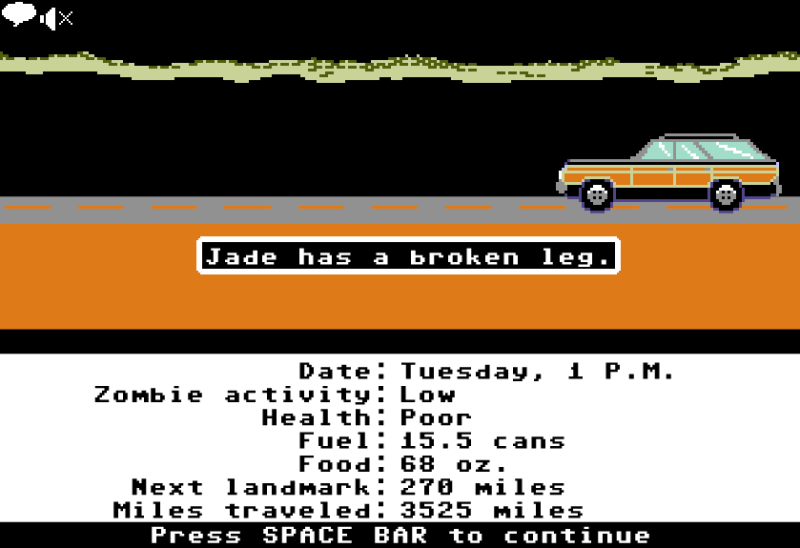 Jade has a thing about breaking her limbs it seems.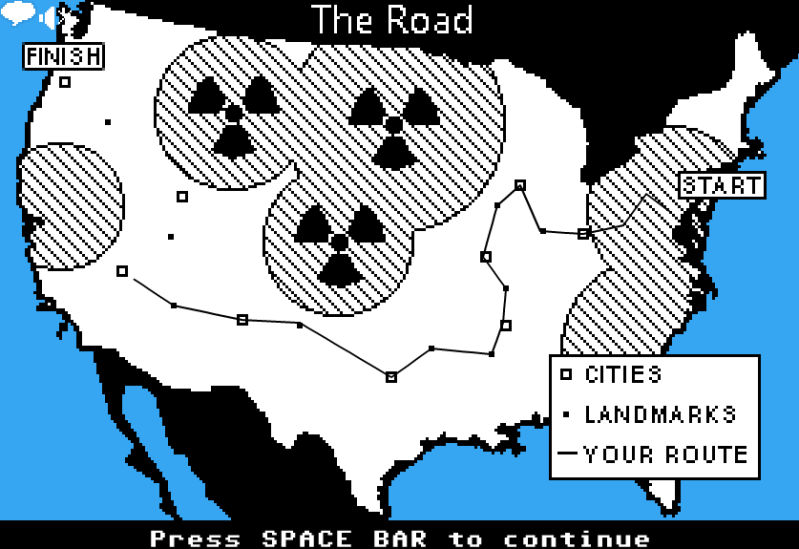 Current progress. LOOK HOW CLOSE WE ARE!!!!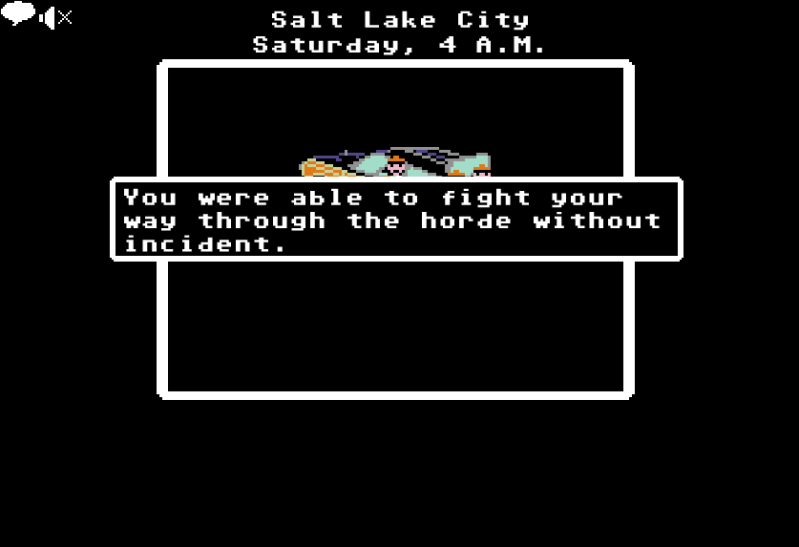 Fuckin' yeah, smashing up moar zombies!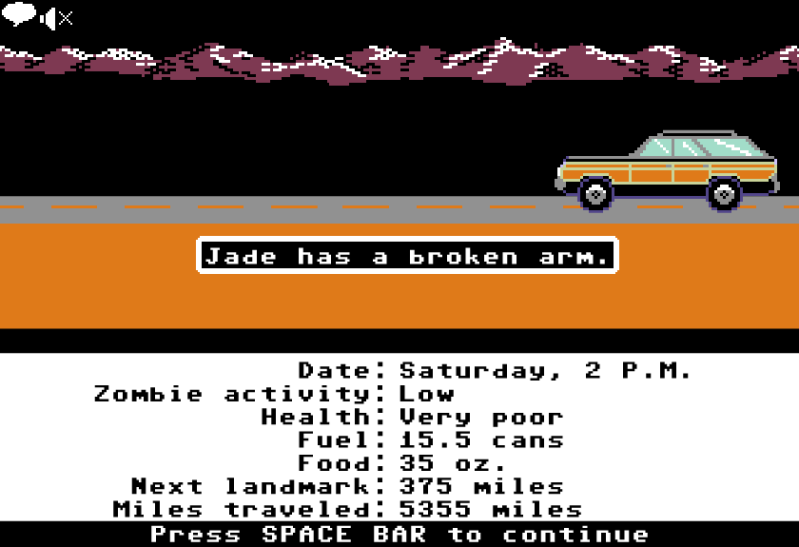 Yep, Jade sure like's those broken limbs. She apparently passed out thanks to this.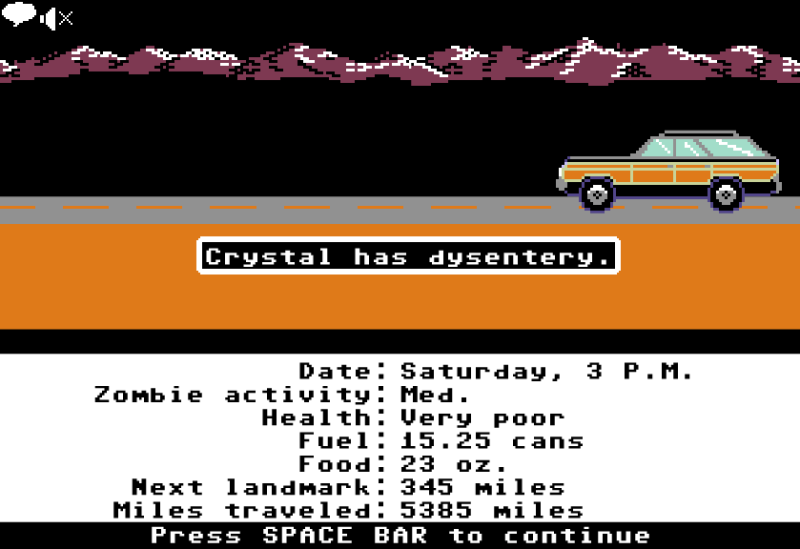 Crystal got Dysentary again ):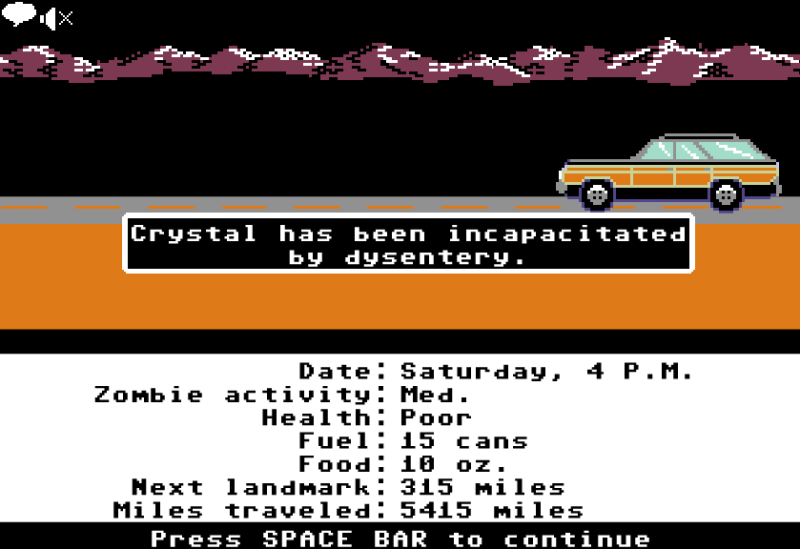 and so Crystal Passed out that's to Dysentary? Okay?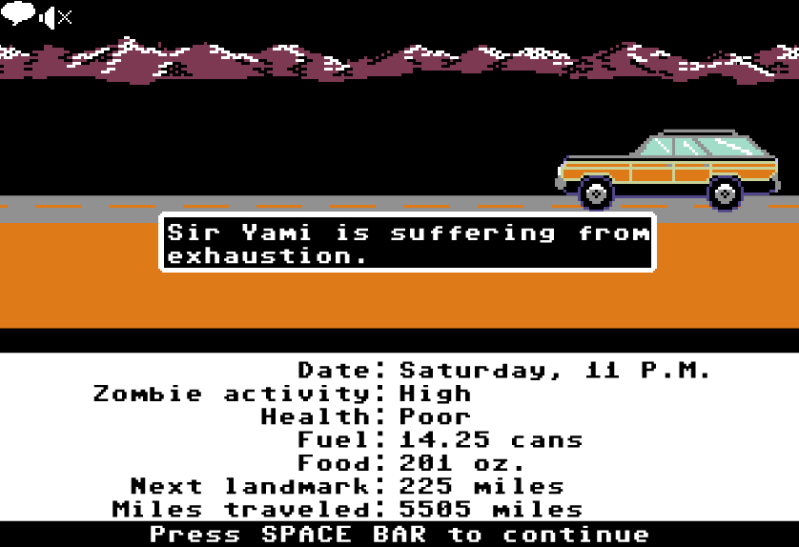 Probubally all those Zombie bites =/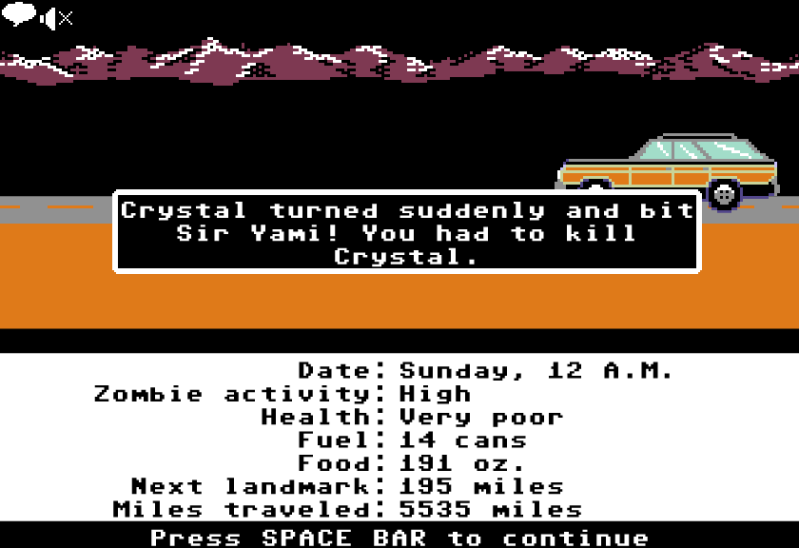 and then, I had to kill Crystal. ): It was for the best, she had dysentary and the t-virus. Also Yami got bit… AGAIN! 4 TIMES! WHAT THE FUCK!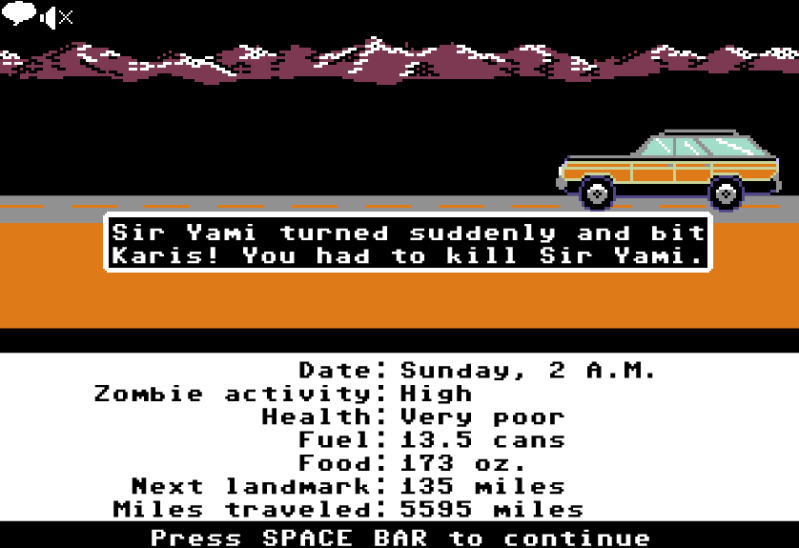 Then Sir Yami decided that I tasted nice and ate me, so I killed her… HOWEVER…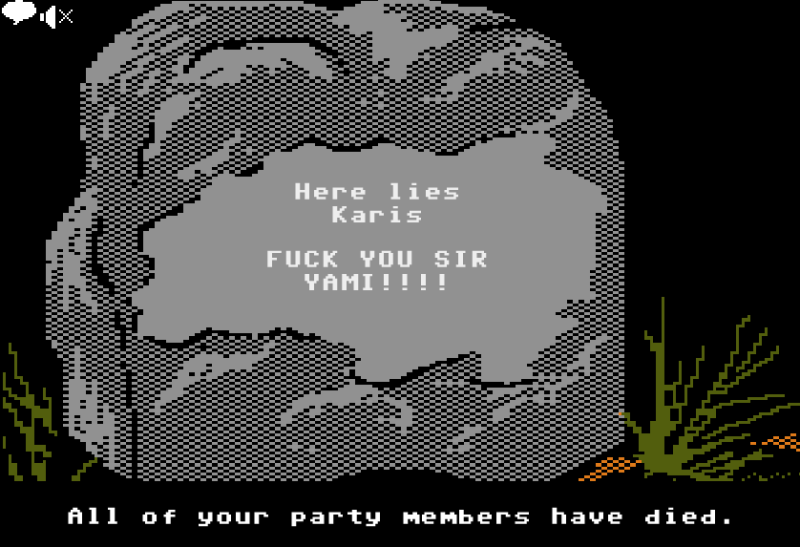 1 Sir Yami bite killed me! FUCK!
and thus ends yet another Oregon Trail adventure… Tiffany died first because I killed her for Biting Crystal, Crystal died next because I killed her again, then Sir Yami who after getting bit 4 times begame a zombie so I killed her, and in return Sir Yami killed me with her deadly zombie noms. Jade was passed out, so one assumes she got eaten by zombies shortly after me and Yami died.
I feel quite sad now, I've had to kill 2 of my best friend, my girlfriend, one of my best friends killed me, and our other best friend was left unconscious to be eaten by zombies.
I swear next screen cap adventure I will find something where we won't all die in terrible ways.